Optimal Solution - The next generation of cold cut TCT circular saw blades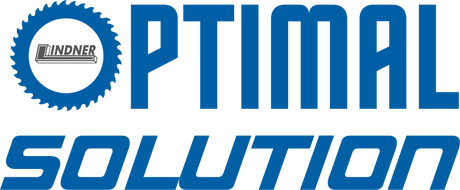 Our newly developed TCT Metal Cold Cut Saw Blades of our product line "Optimal Solution" offer an up to 35% reduced cutting width. Consequently we can offer our customers enormous energy and material savings, as well as a tremendously reduced chip volume. The reduced cutting width is a result of far-reaching optimization of the saw body manufacturing process, allowing us to keep the bodies and thereby the finished saw blade thinner. Cutting forces are minimized through the reduced cutting width. Blade life increases and the power consumption of the sawing machine is reduced substantially.
Your advantages:
+ longer blade life time
+ up to 50% power savings
+ material savings
+ reduced chip disposal logistics cost
+ increased proceeds from scrap
+ less machine wear and tear through reduced cutting forces
+ reduced cutting time through optimization of the number of teeth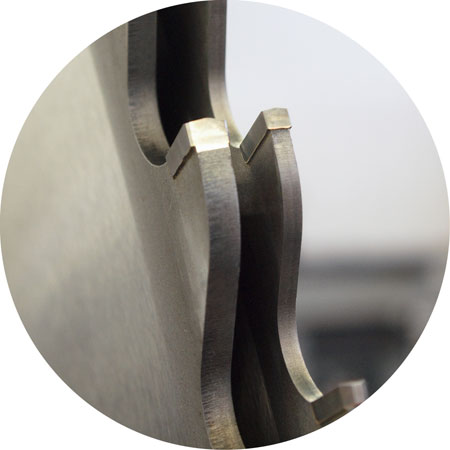 The make, type and operating performance of YOUR sawing machine are important factors for determining the best saw blade for YOUR needs. With the aid of specially developed computer programs the best possible TCT-saw blade will be designed and manufactured according to YOUR specific conditions including YOUR expectations on cutting cycle and cut-off quality.
Our technical support will gladly provide on-site technical support, help optimizing cutting parameters, and help finding the best solution to extending the saw blade's life time.
We acquire our clients from all sectors of the metallurgical, steel processing and manufacturing industry:
Steel sector:
steel and rolling mills, forges, metal forming technology, tube mills, rail makers and rail maintenance and repair services, ring rolling mills, mechanical engineering, foundries, constructional steelworks, steel service centers, and so on
Copper, bronze, brass sector:
section mills, steel slab (bar) mills, press works, and so on
Aluminum and aluminum alloy sector:
ingot mold foundries, permanent mold casting foundries, press works, and so on
TCT saw blades ∅ 200 - 2300mm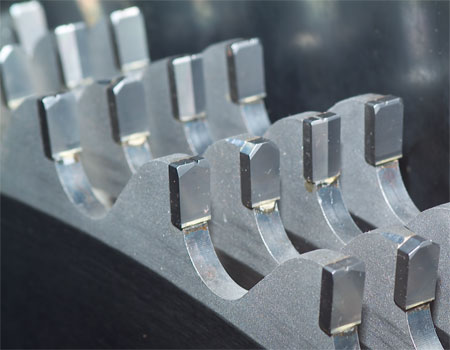 Our main product...
⇛ for cutting of steel
⇛ for cutting of aluminium and aluminium alloys
⇛ for cutting of copper, bronze, brass
⇛ for cutting of wood from ∅ 800 – 2300 mm
Hot- and Friction saw blades
Carbide- and Cermet tipped throw away circular saw blades in all types and coatings
HSS- and HSS-E metal saw blades in all types and coatings
HSS- and HSS-E segmental saw blades up to ∅ 1610 mm
All types of Bi-metal- and TCT band saw blades